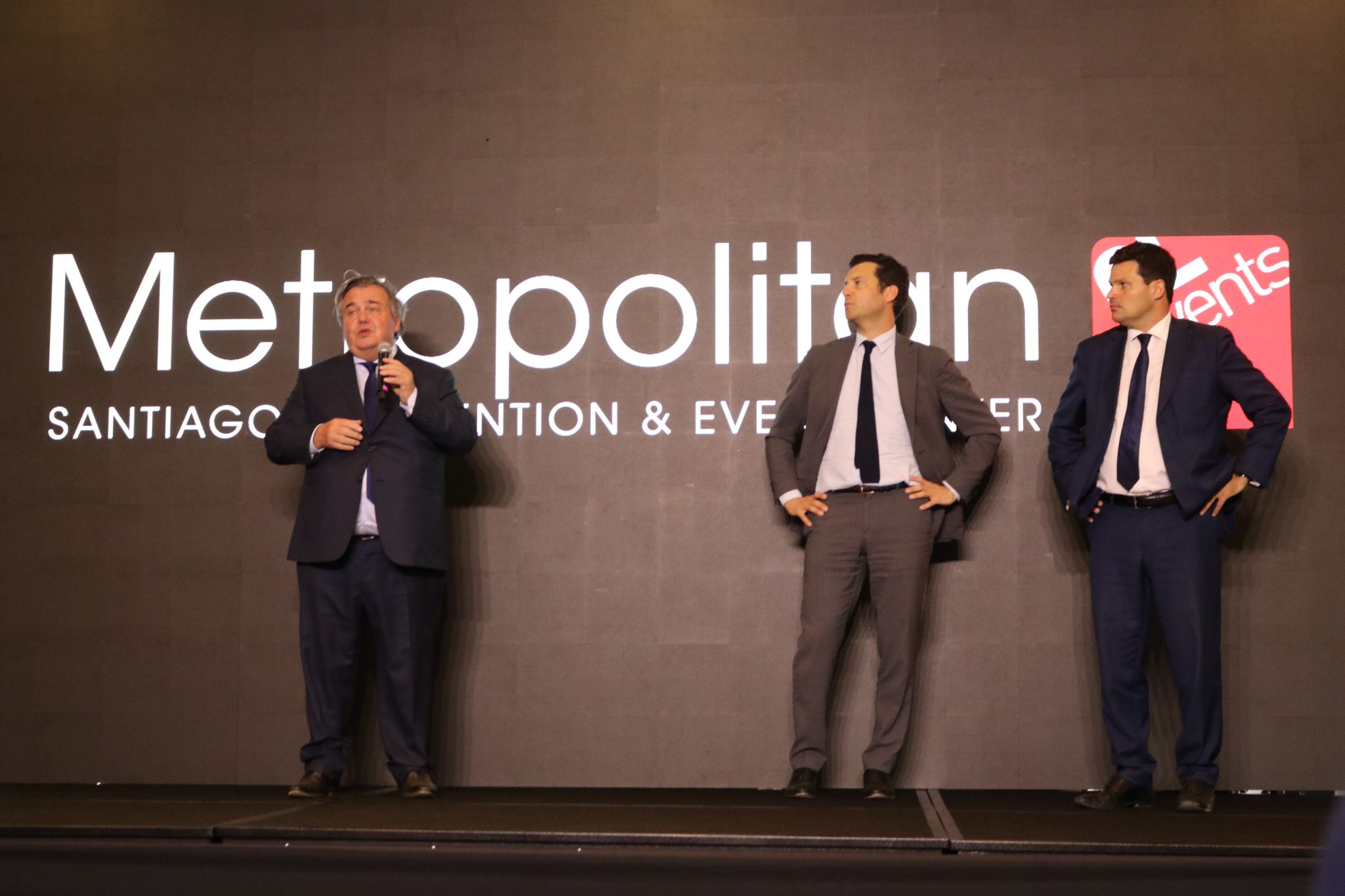 Olivier Ginon, president of GL events, visits Chile and knows new facilities of Venues in Santiago
Olivier Ginon, president of GL events, made an important visit to Chile on Wednesday, March 8th. He was accompanied by a delegation of collaborators from Brazil, France and Chile, among them Damien Timperio, CEO in charge of Transformation and Latin America, and Francisco Sotomayor, executive director of GL events Chile.
GL events Chile wins the Corporate Sustainability Trophy 2022
The leading company in corporate events, exhibitions and international congresses, GL events Chile, which has a strong commitment to environmental care and community development, received this year, in the 22nd special edition of Corporate Responsibility of the French Week in Chile, the Business Trophy for Sustainability 2022, awarded by the French-Chilean Chamber of Commerce.